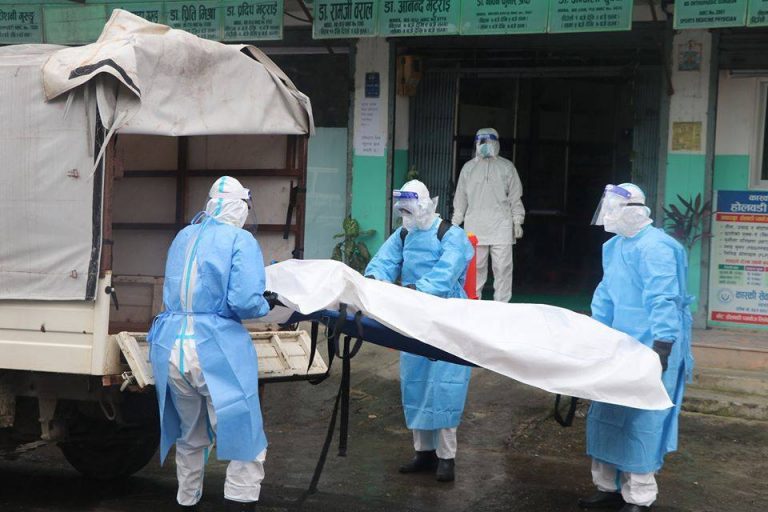 29 August 2020, Kathmandu
The COVID-19 death toll in Nepal crossed the 200-mark with 12 more deaths reported in the last 24 hours. The virus has claimed the lives of 207 persons till date.
Speaking at a regular press briefing on Saturday afternoon, Spokesperson at the Ministry Dr. Jageshwor Gautam said that three women and nine men have died of the pandemic.
A 30-year-old woman from Kaski, a 51-year-old woman from Kathmandu and a 62-year-old woman from Bhaktapur succumbed to the coronavirus in the last 24 hours.
Likewise, two men aged 49 and 39 years from Parsa, an 84-year-old man in Siraha, a 38-year-old man from Gorkha, a 58-year-old man from Kaski, an 83-year-old man from Kathmandu, two men aged 71 and 61 years from Lalitpur and an 82-year-old man from Bhaktapur have died.
Meanwhile, the Ministry recorded 884 new cases of coronavirus in the last 24 hours. With this, the number of infected persons has reached 37,370 in Nepal.
The latest result came after the PCR tests carried out on 11,516 persons, said Spokesperson Dr. Jageshwor Gautam at the press conference on Saturday afternoon.