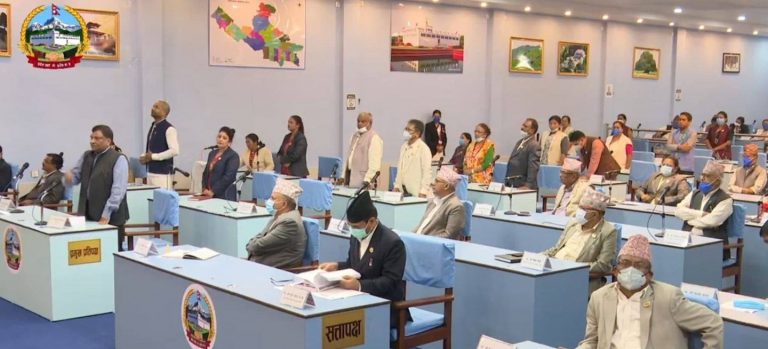 5 October 2020, Butwal
Assembly members of Province-5 belonging to Nepali Congress (NC) vandalized furniture in the Assembly meeting hall today.
NC lawmakers resorted to vandalism inside the hall protesting the provincial government's proposal to name Bhalubang of Dang as the state capital.
The NC lawmakers have demanded that Butwal be named the capital of Province 5.
Meanwhile, the Speaker allowed Internal Affairs and Law Minister Kul Prasad KC to table the proposal.
Opposition lawmakers, however, barred him from going to the rostrum, and tried to snatch the proposal from him.
However, KC tabled the proposal for final discussion as the Minister KC asked the marshals to "drag the protesting lawmakers" out from the hall.