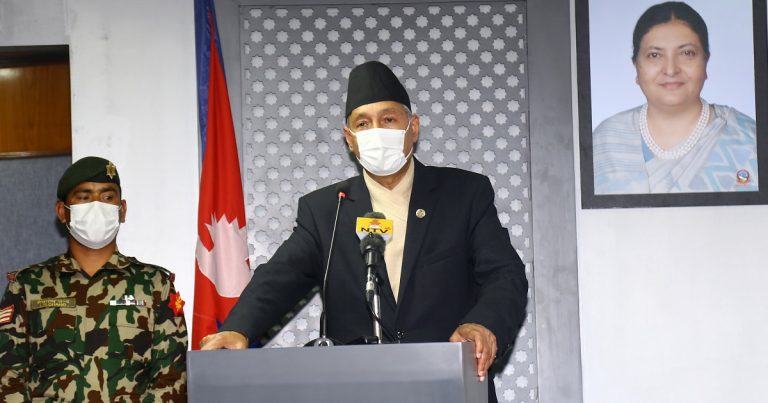 4 September 2020, Kathmandu
Minister for Finance, Communication and Information Technology Yuba Raj Khatiwada is resigning from his post today.
According to Baluwatar sources, Minister Khatiwada will tender his resignation in the cabinet meeting scheduled for 11 am at Baluwatar today.
"A cabinet meeting is taking place at 11 am today. Minister Khatiwada will tender his resignation in the meeting," said the sources.
Khatiwada had been relieved of his post as lawmaker six months ago. He had been appointed as the finance minister for six months as per Article 78 of the Constitution of Nepal.
The possibility for Khatiwada to get continuity as finance minister ended with the ruling Nepal Communist Party Secretariat meeting's decision to take party's Vice Chairman to the National Assembly.
With this decision, the search for a candidate for the post of finance minister has started in the ruling NCP.
According to sources, Vice Chairman Gautam, General Secretary Bishnu Paudel, Standing Committee members Janardan Sharma and Surendra Padey are in the fray for the post of Finance Minister.