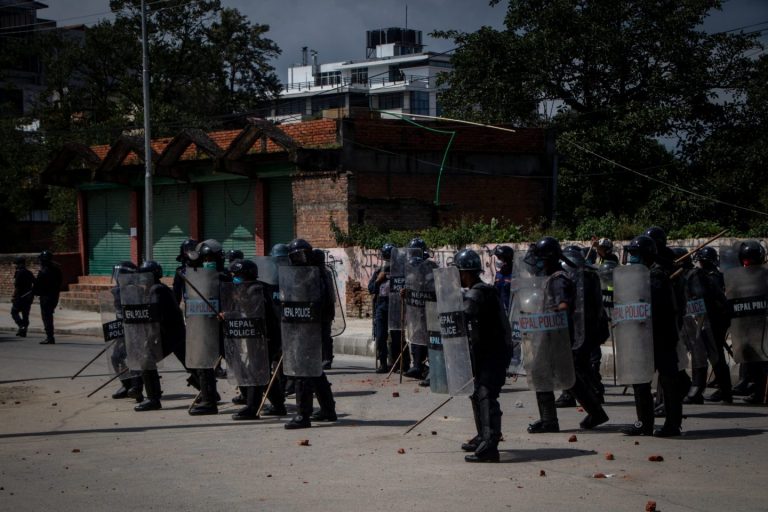 4 September 2020, Kathmandu
The District Administration Office, Lalitpur has issued a curfew order in areas inside Ring Road of the district following a violent clash over the chariot pulling of Rato Machindranath on Friday.
Assistant Chief District Officer Lalit Bahadur Basnet said that a curfew order has been issued from 4 am to 10 pm today.
Police on Thursday used water cannons and tear gas to disperse hundreds of youths assembled at Pulchowk to organize the ritual chariot procession of the Rato Machindranath, the deity of rain and good harvest.
The authorities had decided not to organize the procession to prevent the additional risk of coronavirus.
However, many people, mostly youths, gathered at around 11 Thursday morning, taking it as the auspicious hour for the procession.
Scores of people including police personnel were injured in the clash on Thursday.