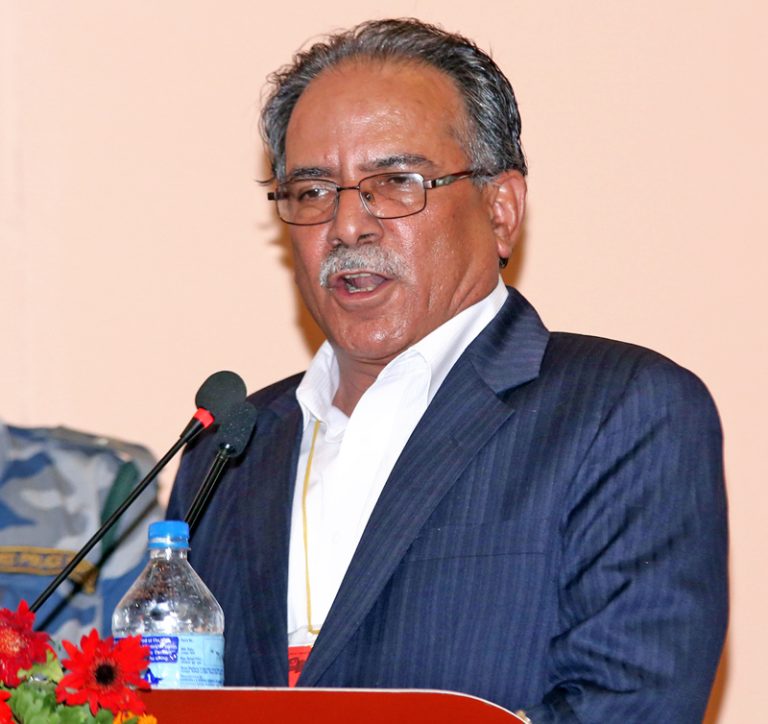 Chitwan, April 25
CPN (Maoist Center) chair Pushpa Kamal Dahal has said development to be achieved by India and China leaving aside Nepal would not be complete.
In his address to the 25th central assembly of Nepal Netra Jyoti Sangh (NNJS) here today, he said China and India taking the country that lies in between them together in their development endeavors would take such efforts to the completion.
He further said that he had already apprised the Prime Minister of India and the President of China about it during his meetings with the executive heads of the emerging neighbors.  He took the time to claim that of late Nepal's relations with its close neighbors had further strengthened.
The former  Prime Minister spoke of the need for collective commitments from all walks of life to develop the nation. There lies a high possibility that Nepal could make a great stride by the next eight to ten years if collective efforts were focused on the development and good governance, according to him. As he added, none else had the space for moving towards any sorts of extremism.
The chairman of the ruling partner of the government announced that the guarantee of people's right to health and employment would be brought under the special priority of the government. On the occasion, he applauded the contribution of Netrojyoti Sangh to the sector of eye health.
As informed by NNJS central chair Prof Dr. Tirtha Prasad Mishra on the occasion, the organization provides eye treatment and care facilities from 18 hospitals and 84 centers across the country.
In the past one year, it recorded 350,000 cases of eye surgery and 3.5 million people benefitted from its services.