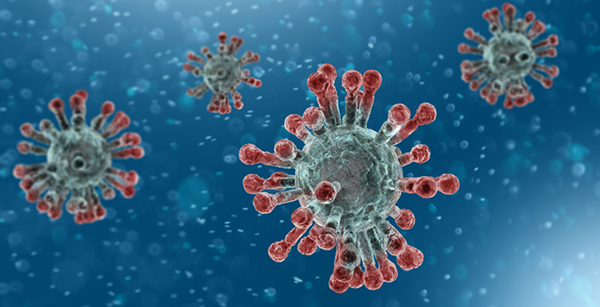 17 October 2020, Kathmandu
Five additional people have died from coronavirus in the course of treatment in Banke, Chitwan and Sunsari districts in the past 24 hours.
Two additional infected people have died in the course of treatment at BP Koirala Institue of Health Sciences in Dharan.
The deceased are a 65-year-old man of Dharan Sub Metropolitan City, and a 56-year-old man from Shiwasatakshi municipality-11, Jhapa, said Dr Ashish Shrestha, deputy spokesperson for the hospital.
The elderly from Dharan, who had been admitted to the hospital on Thursday after testing positive for coronavirus the other day, succumbed to the virus on Fridday night.
Similarly, the other infected man from Jhapa, who was diagnosed with the virus on Thursday, passes away at 7:45 pm Friday, informed Shrestha. He was a cancer patient, according to Shrestha.
Similarly, two more persons have died of coronavirus in Banke. Naresh Shrestha, focal person of the District COVID-19 Crisis Management Center, said that an 18-year-old girl from Karkadoki of Nepalgunj-19 and a 61-year-old man from Bhrikutinagar of Nepalgunj-10 died on Friday night while undergoing treatment.
She was admitted to the Kohalpur Medical College 19 isolation ward at 10 pm on October 15 after testing positive for coronavirus. Similarly, a 61-year-old man had tested positive for coronavirus on Octoper 11.
As soon as he was diagonosed with coronavirus, she was admitted to the Covid-19 Isolation Ward of Bheri Hospital. With this, the death toll from coronavirus in Banke has reached 29.
Likewise, A 49-year-old man has died from coronavirus in Chitwan district on early Saturday.
The infected man succumbed to the virus in the course of treatment at Bharatpur Hospital at 1:45 am today, Liladhar Paudel, the spokesperson for the hospital said.
Originaly from Khairahani municipality-12, the patient had been in home isolation after he tested positive for coronavirus on October 14.
The cancer-ridden patient was admitted to the Intensive Care Unit of the hospital after he complained of respiratory problems on Friday.