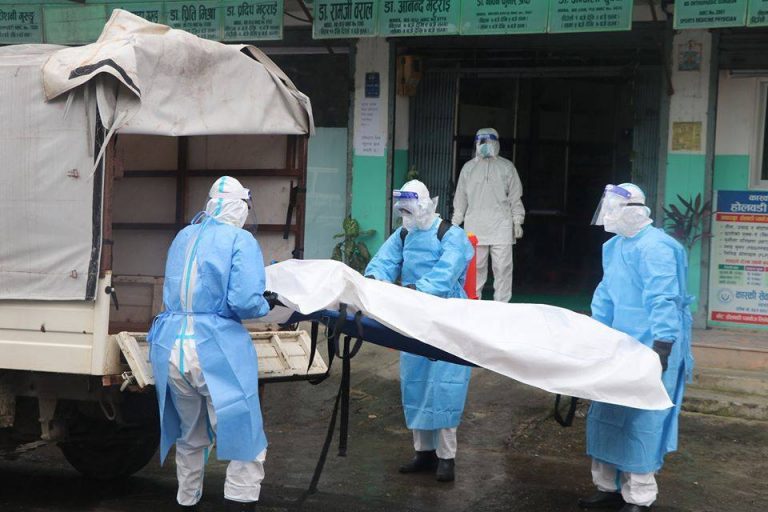 7 November 2020, Kathmandu
Four COVID-19 infected women have died in Sunsari and Morang districts in past 24 hours.
Of them, two women died in the course of treatment at Nobel Teaching Hospital in Biratnagar. The deceased are from Jhapa and Sunsari. According to Narayan Dahal, the manager of the hospital, a 26-year-old woman of Shivasatakshi-6 died at 3 am today.
She had been admitted to the hospital for treatment after testing positive for COVID-19 on October 31.
Similarly, a 68-year-old woman of Duhabi-9, Sunsari passed away while undergoing treatment at Nobel Hospital at 9 pm on Friday. According to Dahal, the sexagenarian had been admitted to the hospital on November 2 after being diagnosed with the virus on Wednesday.
Likewise, two women infected with coronavirus have died in Dharan.
A 67-year-old woman of Dharan Sub Metropolitan City-9 and an 81-year-old woman ward no. 16 passed away in the course of treatment at BP Koirala Institute of Health Sciences.
They died on Friday evening, according to Dr Ashish Shrestha, the deputy spokesperson of the hospital.
The octogenarian woman was hospitalized on November 5 after testing positive for coronavirus the other day, said Shrestha. The elderly had also been suffering from high blood pressure.