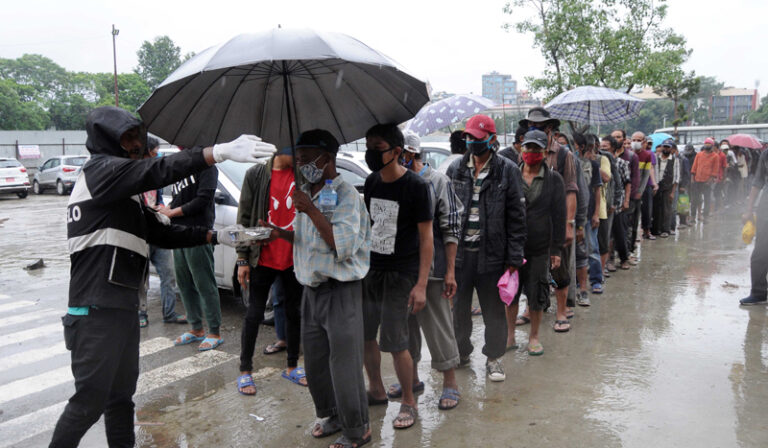 17 November 2020, Kathmandu
Hamro Team Nepal distributed free lunch at Khulamanch on Tuesday although the Kathmandu Metropolitan City (KMC) had instructed to stop the campaign to feed the poor and needy from today.
Even though it was said not to feed in the open area due to the risk of COVID-19 infection, we were forced to serve as people started queuing, said Hamro Team Nepal Chairman Bimal Pant.
A decision to continue the campaign within a closed structure was taken following a discussion held between KMC officials and the volunteers organizing the free meal program on November 14.
However, Pant said that they were forced to feed in the open as they could not find a suitable place.