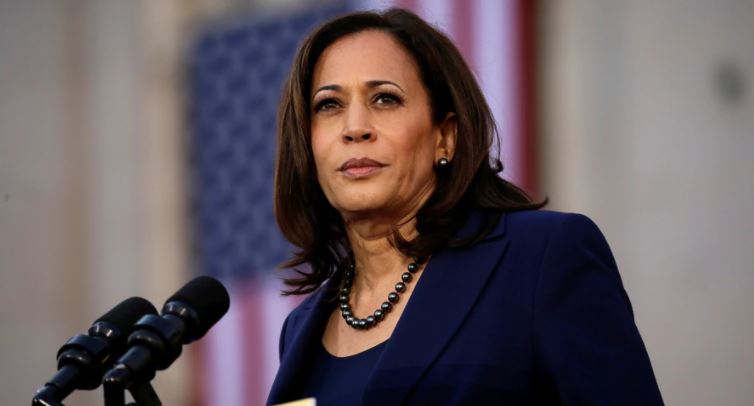 8 November 2020, Washington
Kamala Harris relished the moment she became the first woman, and the first Asian American, to be vice-president-elect of America with a broad smile.
A video posted to her social media reads: "We did it, we did it Joe. You're going to be the next president of the United States!"
Born in Oakland, California on October 10, 1964, Kamala Harris received her received her law degree University of California, Hastings College of the Law in San Francisco.
Her mother, Shyamala Gopalan, was a Tamil breast cancer scientist. She had emigrated from India in 1960 to pursue her doctorate in endocrinology at the University of California, Berkeley.
Kamala's father, Donald Harris, emigrated from Jamaica in 1961 to study at UC Berkeley. He was a professor at Stanford University.
In 1998, she was hired as an assistant district attorney in San Francisco.
After two years, she joined San Francisco city government of the city attorney.
In 2003, Harris was elected district attorney against Terence Hallinan, and also served as San Francisco district attorney until 2010, when she won the race to become the state attorney general.
Kamala's career as a prosecutor may be a boon for Joe Biden, observers say.
She was elected to the Senate in 2016 after the seat was vacated by retiring Senator Barbara Boxer.
As a member of the Senate Judiciary and Intelligence Committees, Kamala raised her profile by grilling Trump administration nominees such as Brett Kavanaugh. She has also worked with Republican senators on legislation.
(With inputs from Agencies)