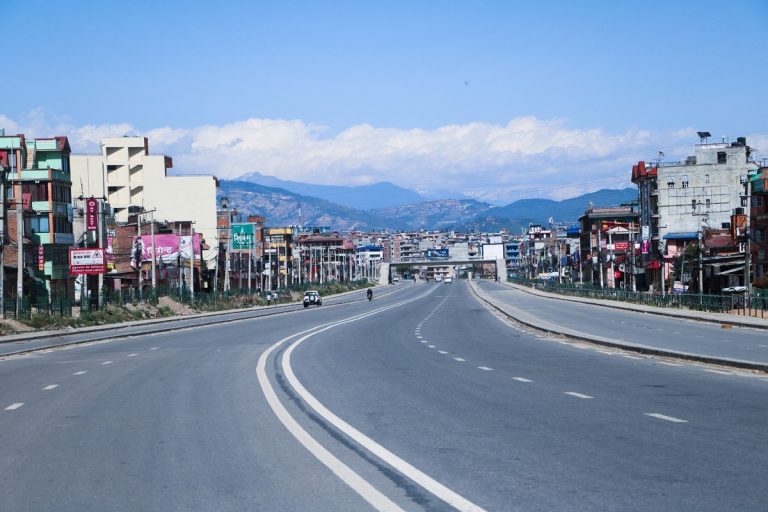 12 November 2020, Kathmandu
The Mayors of Kathmandu Valley have proposed a 'strict' lockdown to control the coronavirus surge in the Kathmandu Valley.
The mayors of the Valley discussed COVID-19 prevention and control with Ishwor Pokharel, coordinator of the board of directors of the Covid-19 Crisis Management Center (CCMC) at Singha Durbar on Wednesday.
After the meeting, Mayor of Madhyapur Thimi Municipality Madan Sundar Shrestha informed that discussions were held on the rise of coronavirus infection in the Valley and its prevention and control efforts.
Shrestha, who is also the Secretary of the Kathmandu Valley Municipal Forum, said that discussions were held to break the cycle of coronavirus infection after Tihar and Chhath festivals.
Deputy Prime Minister Pokharel, Home Minister Ram Bahadur Thapa and Health Minister Bhanubhakta Dhakal were also present at the meeting.
Recently, it was said in the CCMC meeting that effective steps should be taken saying that most of the infected people are in the valley.
In the discussion, the mayors suggested that the scope of PCR should be increased by tracking contacts again, providing immediate treatment, ICU, oxygen and ventilator for critical patients.
Chief Prakash Adhikari of Tokha Municipality, who participated in the meeting, said that the people should be warned and create awareness on COVID-19.
The ministers have discussed the issue of coronavirus control with the heads of 18 local levels in the valley.
During the discussion, Deputy Prime Minister Pokharel expressed his commitment to implement the suggestions of the local government.