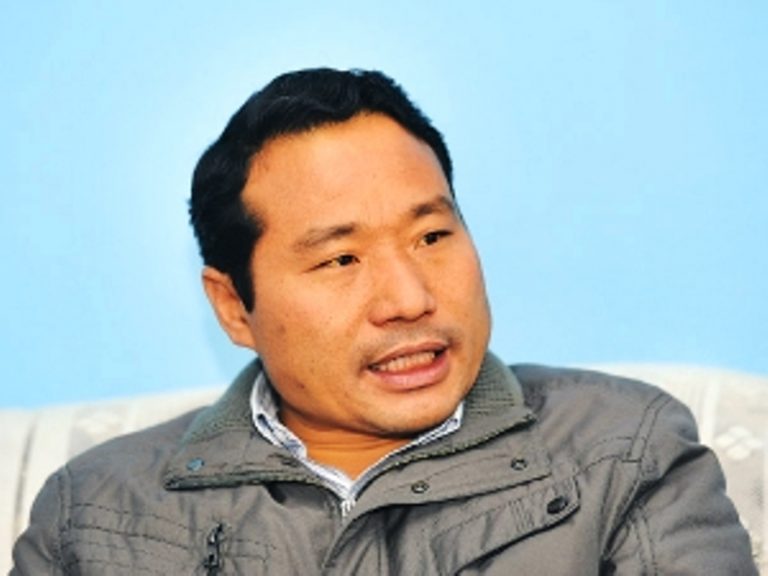 Rolpa, April 19
Minister for Energy, Water Resource and Irrigation, Barshaman Pun, on Wednesday, extended financial support to four poor students and launched the school admission campaign.
As per the national admission campaign, Minister Pun extended Rs 10,000 each to Kabita Shahi of grade one, Babita Shahi of grade two, Prasansa Sen of grade three and Chabindra Bista of grade ten of Bal Kalyan Namuna Secondary School based in Liwang, the district headquarters.
School Principal Madhu Sundan Pokharel said the minister extended the support as the students came from the poor economic background and did not have fathers. He added further that arrangements will be made to provide free education in the school. Former House Speaker Onsari Gharti Magar was also present during the programme.
Bal Kalyan wins President Running Shield
Meanwhile, Bal Kalyan Namuna Secondary School won the 10th President Running Shield Competition held recently in Rolpa with 33 gold medals.
The school won 33 gold medals out of the total of 44 medals to come first. Jana Jyoti Secondary School based in Gajul became the first – runner-up with eight gold medals while Bhagwati Secondary School in Dahaban became the second – runner-up with one gold medal.