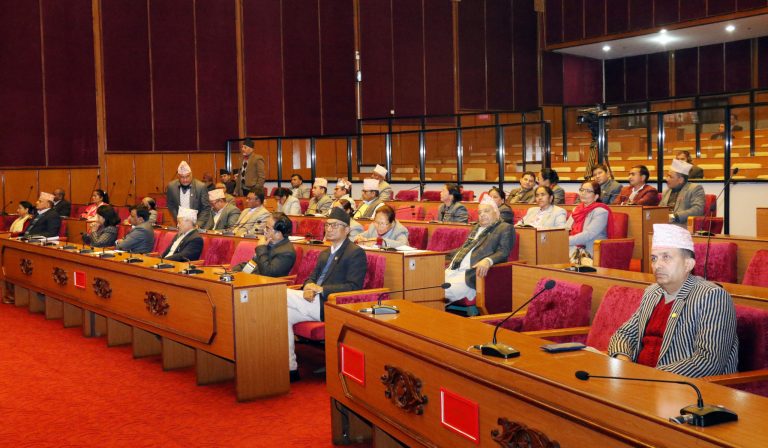 7 January 2021, Kathmandu
The meeting of the National Assembly is taking place on Thursday.
To be held at 1 pm today, Prime Minister KP Sharma Oli will table an Annual Report of Madhesh Commission, 2076/077 in the meeting. Similarly, NA Chairman Timalsina will propose the name for the nomination of the member of the subject committee under the Upper House.
Earlier, the winter session of the Upper House of the Federal Parliament had begun at the Parliament building, New Baneshwor on January 1 — the first time following the dissolution of the House of Representatives. NC Chairman Timalsina had read out the President's letter summoning the winter session and on the reformation of the cabinet.
On December 26 last year, the government had recommended President Bidhya Devi Bhandari to summon the winter session of the National Assembly.
A session of the National Assembly should be summoned at least once every six months as per the provision of the Constitution.