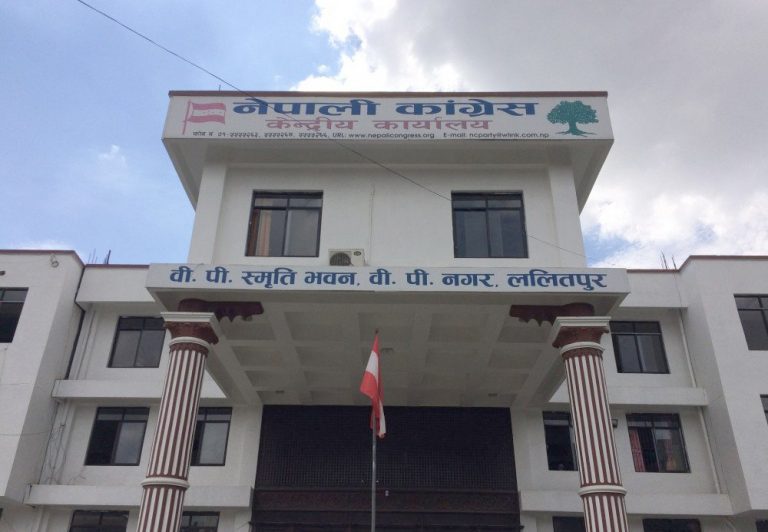 6 October 2020, Kathmandu
Main opposition Nepali Congress has issued a whip instructing its lawmakers to cast votes against the government's decision to make Dang as the capital of Pradesh 5.
NC whip Nirmala Chhetri informed the party has issued a whip to all the concerned lawmakers to this effect.
A provincial assembly meeting of Pradesh 5 is taking place tody to declare Dang as the permanent capital and the name of Pradesh 5.
It is learnt that thee NC lawmakers of Bheri and Rapti zones are in favor of Dang as the capital of Pradesh 5 despite the party's whip.
There are 19 NC lawmakers – 13 from Lumbini zone and six from Rapti zone.
Butwal has been witnessing an agitation led by Nepali Congress party against the naming of the province and the proposal to shift the capital to Dang's Bhalubang.
Province 5 Assembly Hall witnessed a high voltage drama on Monday afternoon after the provincial government tabled a proposal over the province name and permanent capital.
While the province Minister Kul Prasad KC was going to table the government's proposal in the rostrum of the assembly, NC lawmakers suddenly started vandalizing chairs. They smashed not only the chairs but also the microphones.
The Province 5 government on last Friday had decided to shift its capital to Dang Deukhuri and chose Lumbini as the name for the province.