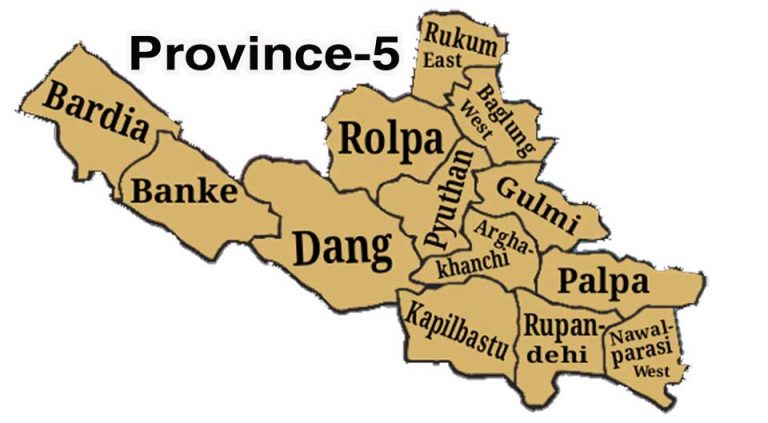 5 October 2020, Kathmandu
After hundreds of people took to the streets shouting slogans that Provincial capital should not be shifted from Rupandehi to Dang, lawmakers of ruling Nepal Communist Party (NCP) have called its parliamentary party meeting in Butwal on Monday.
NCP lawmakers have reached the parliamentary party office to attend the meeting on early Monday.
Butwal has been witnessing an agitation led by Nepali Congress party against the naming of the province and the proposal to shift the capital to Dang's Bhalubang.
The Province 5 government on last Friday had decided to shift its capital to Dang Deukhuri and chose Lumbini as the name for the province.
With the decision, a proposal been registered in the parliament, accordingly.
Even some of the NCP lawmakers are not ready to shift the capital from Butwal to Dang.  The main opposition Nepali Congress has been hitting the streets against the decision.
Ruling party lawmakers from districts including Rupandehi, Kapilvastu, Palpa are disappointed with the government's decision to shift the province capital to Dang from Butwal. They had held a five-hour-long rigorous meeting on this issue but in vain on last Saturday.
NCP has called its parliamentary party meeting today to decide on this agenda today.