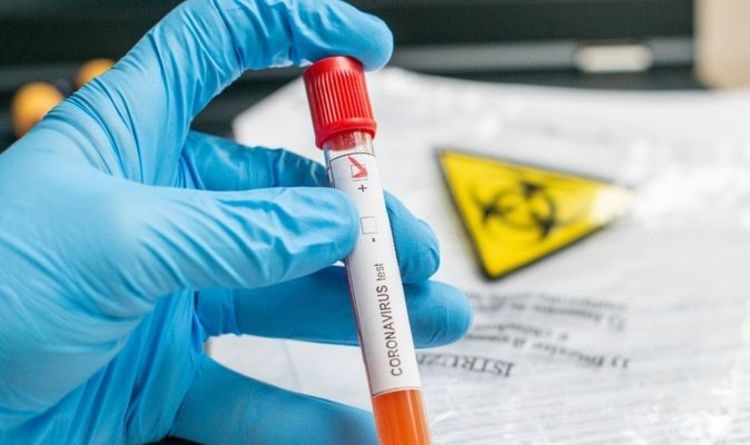 20 August 2020, Kathmandu
A total of 707 new cases of coronavirus have been recorded in the last 24 hours in the country.
Among the total infection, 515 are male and 192 female. With the new cases, Nepal's COVID-19 tally has reached 29,645 as of Thursday afternoon.
Among them, 200 are from the Kathmandu Valley alone, said Spokesperson at the Ministry of Health and Population, Dr. Jageshwor Gautam during a regular press briefing.
According to Dr. Gautam, four people from Udayapur, one from Jhapa, nine from Tehrathum, one from Dhankuta, nine from Morang and 13 from Sunsari have been confirmed to have coronavirus infection.
Similarly, the infection has been confirmed in 31 people from Dhanusha, 55 people from Parsa, 8 people from Bara, 15 people of Mahottari, 6 people from Rautahat, 19 people from Saptari, 93 people of Sarlahi and 21 people from Siraha.
He added that 174 people from Kathmandu, one from Kavre, one from Chitwan, two from Dolakha, two from Dhading, three from Nuwakot, eight from Bhaktapur, 25 from Makwanpur, 18 from Lalitpur, one from Sindhupalchowk and one from Sindhuli have been diagnosed COVID-19 positive.
Likewise, the infection has been confirmed in 19 people from Kaski, one from Gorkha, two from Tanahun, three from Nawalparasi East, eight from Baglung, one from Syangja, 30 from Kapilvastu and three from Gulmi.
A total of four people from Dang, one from Pyuthan, two from Bardiya, 16 from Banke, 18 from Rupandehi and one from Rolpa have been confirmed to have coronavirus infection.
Coronavirus infection has been confirmed in one person from Kalikot, one from Jajarkot, 19 from Dailekh, one from Rukum West, one from Salyan and one from Surkhet, he said.
Similarly, 31 people from Achham, one from Kailali, two from Dadeldhura, 16 from Doti, one from Darchula, one from Bajhang and one from Baitadi have been confirmed to have contracted the coronavirus.
A total of 11,832 samples were tested via the Polymerase Chain Reaction (PCR) method in the past 24 hours. So far, 566,220 persons have been tested across the country.
A total of 11,555 people are in isolation and 11,768 in quarantine, he said. As many as 129 persons among the infected ones are receiving treatment in the Intensive Care Unit (ICU) and seven on ventilator support.
Across the country, 264 persons got recovery in the last 24 hours. With this, the number of those getting full recovery has reached 17,964.
Nepal has reported six new deaths. With this, the death toll has reached 126, he said.