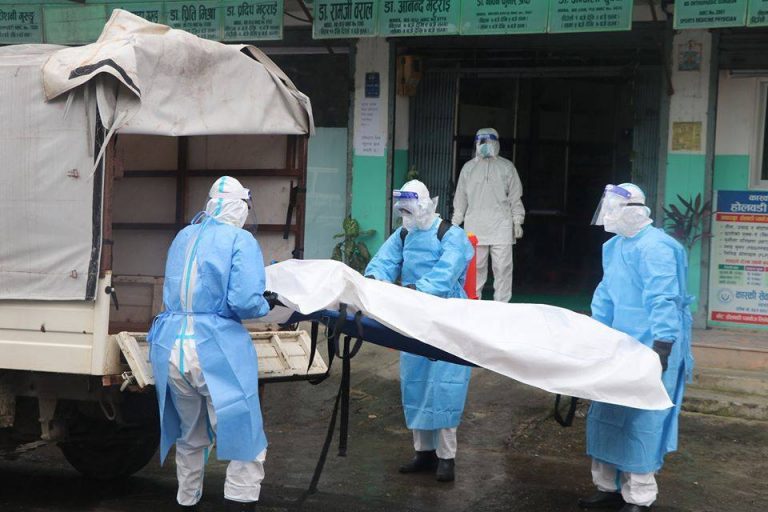 29 August 2020,  Birgunj
A 65-year-old person has died from coronavirus in Parsa district.
The deceased has been identified as 65-year-old woman of Birgunj-12, Murli.
The woman who was admitted to Narayani Hospital at 12 pm Friday after she complained of respiratory complications passed away at 7 pm in the course of treatment, said Dr Udayanarayan Singh of the hospital.
She was confirmed to have died from coronavirus after her swab test conducted at the laboratory of Narayani Hospital came out positive, informed Dr Nira Pathak.
With this, the number of deaths from the coronavirus has reached 34 in Parsa.
Two Indian nationals and one unidentified person are among those dead.