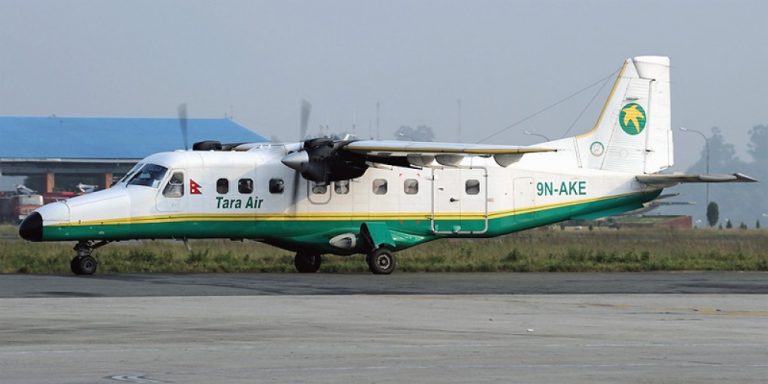 4 January 2020, Humla
Two aircraft of Tara Air have been grounded at Simkot Airport due to snowfall.
A technical team had gone in an aircraft to repair another airplane of the same company after noticing some technical glitches.
No sooner the two aircraft prepared to take off following the repair, than the weather went bad due to thick snowfall, leading to the cancellation of the flights, said Bishnu Adhikari, the chief of Simkot Aiport.
Passengers bound for Surkhet and Kathmandu have been stranded at Simkot itself.