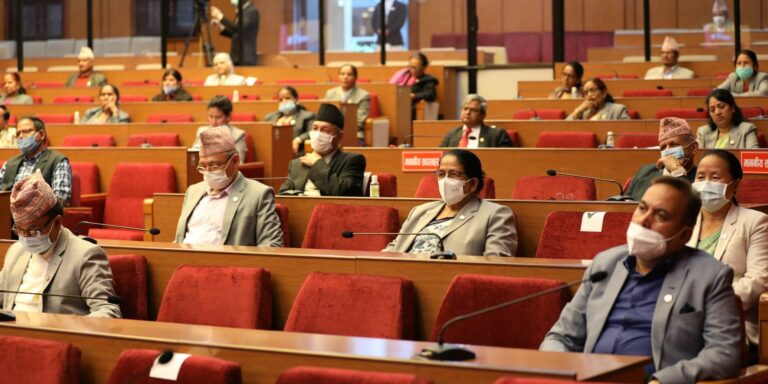 1 January 2021, Kathmandu
The winter session of the Upper House of the Federal Parliament has begun at the Parliament building, New Baneswor — first time following the dissolution of the House of Representatives.
A session of the National Assembly should be summoned at least once every six months as per the provision of the Constitution. The winter session has, thus, been summoned to meet the formality, accordingly.
Chairman of the National Assembly Ganesh Timalsina had on Thursday inspected the meeting hall and the preparations have been made in view of the COVID-19.
On December 26 last year, the government had recommended President Bidhya Devi Bhandari to summon the winter session of the National Assembly.